This week at Arts Scholars...
Academic Showcase Today!
Academic Showcase is today from 4 - 5:30pm at the Edward St. John Teaching and Learning Center (ESJ). Arts is in room 0202. All Scholars are required to attend. First years will need to complete and assignment - see ELMS for more details.
Scholars Kickball Tournament
The annual Scholars Kickball Tournament is tomorrow (May 4) at 10am and the Turf Fields at the Xfinity Center. Let's help Arts win for the first time!
The last field trip of the semester
The last field trip of the semester is this Sunday (May 5). If you are signed up to go to the National Building Museum, meet Heather at 11:30am in Bel Air Lounge. If you have not attended a field trip yet this semester and would like to attend, let Heather know ASAP - the exhibitions we are seeing require tickets in advance.
Ice Cream Social!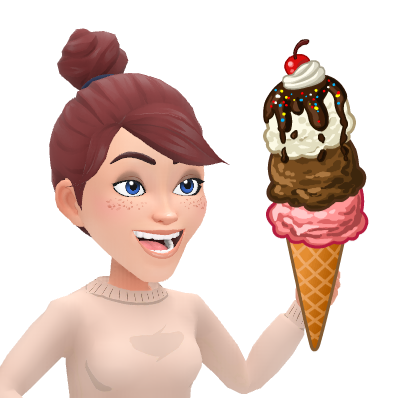 On Monday, May 6 from 6-7pm in the the Bel Air Kitchen, Arts Scholars is hosting an end of semester ice cream party! Come eat free ice cream sundaes! And have one more opportunity to contribute your ideas to renovate the Bel Air Lounge.
Special thanks goes to...
We would like to thank the following students for their contributions throughout this academic year. From organizing coffeehouses to designing T-shirts, these students have been shining stars!
Justyn Alexander
Jenn Attanasio
Christine Cho
Sarah Flores
Sam Giedzinski
Holly Liposky
Deborah Meirowitz
Dayanara Padilla
Laurel Pulford
Jamal Richmond
Emily Stancliff
CPSA101
Academic Showcase assignment due on May 3 at 5:30pm. See ELMS for more details.
First Year Reflection assignment AND Pentathlon are both due on May 14 at 11:59pm.
CPSA201

Sophomores! Become an Arts Scholars TA next year!
Earn credit while learning valuable teaching skills and helping your peers! If you are interested in applying please see the Arts TA application in Assignments on ELMS. Please apply ASAP.

Program Evaluation due May 12.

Program and Capstone Synthesis Final Paper AND Pentathlon are both due on May 14 at 11:59pm.
Film

A Bold Peace: Costa Rica's Path of Demilitarization Screening
Monday, May 6
7:00 PM - 9:00 PM
South Campus Commons, 1102 Building 1
https://www.facebook.com/events/401969430556578/
Over 70 years ago, Costa Rica became one of the only nations in the world to disband their military and to redirect national resources towards education, health, and the environment. Since then, Costa Rica has earned the number one spot in the Happy Planet Index, a ranking of countries based on measures of environmental protection and the happiness and health of its citizens. And the World Database of Happiness, with data on 149 nations, lists Costa Rica as number one in self-reported happiness and number one in happy life years. A Bold Peace juxtaposes the national policy of demilitarization (since 1948-49) with their investment in education, health, and the environment. Pointed parallels and contrasts are made with recent U.S. debates over the national debt, healthcare, the environment and the escalating cost of U.S. militarism.

At the Hoff:
Good Boys Advance Screening, May 8, 8pm
Visual Art
Driskell Center Presents: Posing Beauty in African American Culture
Wednesday, February 27 to April 27
9:00AM - 5:00 PM
The David C. Driskell Center
http://www.driskellcenter.umd.edu/Posing%20Beauty/index.php
Posing Beauty in African American Culture examines the contested ways in which African and African American beauty has been represented in historical and contemporary contexts through a diverse range of media including photography, film, video, fashion, advertising, and other forms of popular culture such as music and the Internet.

New exhibitions at UMUC. See: https://issuu.com/umucachiever/docs/spring_2019_art_umuc_f?e=5712148/68088134
Music

Kreativity Open Mic Night 2018
Friday, March 1 - Mon , May 13
7:30 PM
The Clarice Smith Performing Arts Center, Cafritz Foundation Theatre
Free, no tickets required.
https://theclarice.umd.edu/events/2018/kreativity-open-mic-night-2018
Join the Kreators of the Kreativity Diversity Troupe for an open mic night, full of music, dance, and spoken word.

Art Attack 36
Friday, May 3
7:30pm
Xfinity Center
Featuring A$AP Ferg, Jessie Reyez, and THEY.
https://www.see.umd.edu/aa36

Gamer Symphony Orchestra Spring Concerts 2019
May 4 & 5, 2019 . 12:30PM
Dekelboum Concert Hall, Clarice
https://www.facebook.com/events/332445873955731/
Join us for our Spring 2019 concerts! The Gamer Symphony Orchestra is the first collegiate ensemble exclusively devoted to performing orchestral arrangements of video game music and using that music as an educational tool. This semester, our selections include pieces from Final Fantasy, Mario, Zelda, and much more! We are eager for you to come and watch our talented members perform! Tickets are required, but free at https://theclarice.umd.edu/events/2019/gamer-symphony-orchestra-spring-concerts-2019

Dance
Royal Scottish Country Dance

Wednesday, May 8, 2019
7:00 PM - 8:30 PM
Mathematics Building Rotunda
We offer a Scottish country dancing class and practice. (An ancestor of square dancing and a cousin of the dancing you have seen in Jane Austen movies.) Taught by certificated Scottish Country Dance teacher Howard Lasnik (Distinguished University Professor of Linguistics). ANYONE can come! No experience required! No partner needed! No Scottish heritage required!
Other Opportunities
Scholarships up to $2,000
Deadline: May 10, 5:00pm
Applications are being accepted for the Maryland Parent & Family Association Student Scholarship Awards. The scholarships provide assistance to current undergraduate students in good standing who may be unable to continue their education at the University due to extenuating personal or family financial circumstances. A minimum of 15 scholarships will be awarded for the 2019-2020 academic year. Award criteria, instructions, and an online application can be found at https://terpfamily.umd.edu/mpfa-student-scholarship-award. Questions? Contact the Office of Parent and Family Affairs at 301.314.8429 or terpfamily@umd.edu.

Fall Interns wanted at the Kennedy Center!
Deadline July 15
https://cms.kennedy-center.org/career/internships/apply
The Kennedy Center Internship Program is a holistic and rigorous professional development program designed to elevate the next generation of leaders in the arts, cultural, and non-profit fields. Kennedy Center Interns spend a significant amount of their time at the Kennedy Center in individual placements, gaining valuable work experience and technical skills in their chosen field. Additionally, Kennedy Center interns spend 5-10 hours each week participating in the various components of the Kennedy Center Internships curriculum in order to increase leadership potential and fluency in the non-profit and cultural sectors.

Nominate your favorite ARHU faculty, staff, or peer for an award
Deadline May 13
Nominate your favorite Faculty, Staff, and Students in ARHU for a Dean's award. Please see: https://arhu.umd.edu/about/service-awards

The Department of Resident Life looking for Arrival Survival Team (AST) volunteers

We are looking for student leaders willing to help welcome and move in our newest Terps during Fall 2019 opening. Benefits include:
Resume boosters: Gain valuable leadership experience through intentional training and service.
Welcome new Terps and their families to the residential community.
Meet new people and make friends before the start of classes.
Move in early- beat the rush!
Breakfast and lunch provided on move-in days.
T-shirts and other prizes!
For more information or to apply, visit the Arrival Survival website at reslife.umd.edu/ast/. Contact Stephanie Olson at AST@umd.edu with any questions!

Do your best on your finals! Check out this finals survival guide!
Follow Arts Scholars on Social Media

We have a new Instagram account! Follow us on Instagram @umd.artsscholars to stay up to date on events and connect with your peers.

You can also join our Facebook group: https://www.facebook.com/groups/526726647663819
Arts Scholars
1110 Bel Air Hall
301-405-0522
Or drop by and say hi!

This newsletter was sent on May 3, 2019.