To pursue the MSMC Graduate Certificate, you will need to choose an advisor from the list below. Your advisor will help you plan how you will complete the certificate, choose your elective for the program, and work with you to develop your practicum. If your MA or Ph.D. is in one of the departments listed below, please select an advisor from your department. If your MA or Ph.D. is not in one of the departments listed below, the MSMC director can act as your advisor. Click on the advisors' names to see their bios.
American Studies
Anthropology
Historic Preservation
History
i-School
Other
---
Program Advisors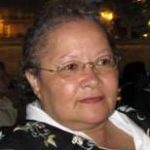 Dr. Elsa Barkley Brown
Professor Barkley Brown joined the Department in 1997. She holds a joint appointment with History and Women, Gender, Sexuality Studies and is an affiliate faculty in African American Studies and American Studies. Professor Barkley Brown is co-editor of the two-volume Major Problems in African-American History (2000) and the two-volume Black Women in America: An Historical Encyclopedia (1993). Her articles have appeared in Signs, Feminist Studies, History Workshop, Sage, Public Culture, and The Journal of Urban History. She has twice been awarded the Letitia Woods Brown Memorial Publication Prize for best article in African-American Women's History. She has also won the A. Elizabeth Taylor Prize for best article in southern women's history, the Martin Luther King, Jr. Prize for best article in African-American History, and the Anna Julia Cooper Award for Distinguished Scholarship in Black Women's Studies. Barkley Brown has held fellowships from the W.E.B. DuBois Institute, Harvard University, and The American Philosophical Society. A past president of the Southern Association for Women Historians, Professor Barkley Brown currently serves on the Editorial Board of Women and U.S. Social Movements, 1600-2000.
---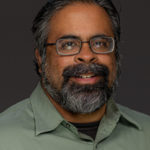 Neil Dhingra
Neil has been a member of the iSchool since 2021. He holds degrees in history from Northwestern University and the University of Notre Dame and is a doctoral student in the College of Education at the University of Maryland with research focuses in education, law, and theology. He is happy to talk about any subject, really.
---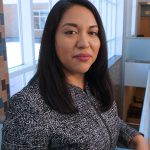 Dr. Perla Guerrero
Perla M. Guerrero is Associate Professor of American Studies and U.S. Latina/o Studies at the University of Maryland, College Park. Her research and teaching interests include relational race and ethnicity with a focus on Latinxs and Asian Americans, space and place, immigration and legality, labor, U.S. and Mexican history. Her first book, "Nuevo South: Latina/os, Asians, and Remaking of Place", examines how racial cleansing and sundown towns made northwest Arkansas into a particular kind of place and analyzes the political and economic factors that are shifting social conditions and racial mores. She's currently working on her second book, "Deportation's Aftermath: Displacement and Making a Life in Exile", which seeks to understand what happens to different kinds of people after repatriation and the ways in which U.S.-based inequality is reproduced in Mexico.
---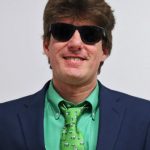 Dr. Paul T. Jaeger
Paul T. Jaeger, Ph.D., JD, MEd, MLS, joined the MSMC team in June 2021 as the Co-Director and became the Director in July 2023. He is also a Professor and Distinguished Scholar-Teacher in the College of Information Studies and Associate Director of the Maryland Initiative for Digital Accessibility at the University of Maryland. His teaching and research focus on the impacts of law and policy on information access and behavior, with a focus on issues of human rights and civil rights. He is the author of more than two hundred journal articles and book chapters, as well as twenty books. His research has been funded by the Institute of Museum and Library Services, the National Science Foundation, the American Library Association, the Smithsonian Institution, and the Bill and Melinda Gates Foundation, among others. Dr. Jaeger is Co-Editor of the journals Library Quarterly and Including Disability, as well as the Co-Chair of the Including Disability Global Summit. In 2014, he received the Library Journal/ALISE Excellence in Education Award.
---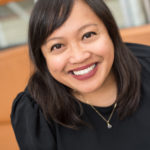 Michelle Magalong, Ph.D.
Michelle G. Magalong, Ph.D. is a scholar-activist committed to elevating the stories of underrepresented peoples and places through historic preservation, planning, and public policy.
Dr. Magalong is an Assistant Professor in the Historic Preservation program at the University of Maryland's School of Architecture. Planning and Preservation, where she previously served as a Presidential Postdoctoral Fellow. She is affiliate faculty in Asian American Studies, Urban Studies and Planning, and American Studies. Dr. Magalong served as the founding President of Asian and Pacific Islander Americans in Historic Preservation (APIAHiP), a national nonprofit organization. She received her BA in Ethnic Studies and Urban Studies and Planning at the University of California, San Diego (UCSD), and MA and Ph.D. in Urban Planning at the University of California, Los Angeles (UCLA).
Michelle worked in preserving historical Asian American neighborhoods and sites including Historic Filipinotown, Little Tokyo, and Thai Town in Los Angeles, and Little Manila in Stockton, California. She has served on advisory boards including for the National Park Service, the State of California, and the City of Los Angeles on their respective theme studies and context statements on Asian Americans and Pacific Islanders. She served on the board of directors for California Humanities. Michelle is a featured speaker at national conferences on historic preservation, advocacy, and the nonprofit sector, and was named "40 Under 40: People Saving Places" by the National Trust for Historic Preservation in 2018.
---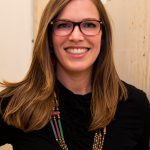 Dr. Diana Marsh
Diana Marsh is an Assistant Professor of Archives and Digital Curation in the College of Information Studies (iSchool). Her work focuses on how changing technologies, cultures, and values affect the communication of knowledge in heritage institutions. Her current research focuses on access to anthropological archives and the circulation of digitized ethnographic collections in Native communities.
She was previously a Postdoctoral Fellow at the Smithsonian's National Anthropological Archives (NAA). From 2015–2017, she was an Andrew W. Mellon Post-Doctoral Curatorial Fellow at the American Philosophical Society where she curated exhibitions drawing primarily on archival collections (Curious Revolutionaries: The Peales of Philadelphia, April–December 2017 and Gathering Voices: Thomas Jefferson and Native America, April–December 2016). In 2014–2015, she was a Postdoctoral Research and Teaching Fellow in Museum Anthropology at the University of British Columbia (UBC) where she taught courses in museology and heritage. She completed her Ph.D. in Anthropology at UBC, where she conducted an ethnography of exhibition planning and the renovation of the National Museum of Natural History's fossil hall. She has an MPhil in Social Anthropology with a Museums and Heritage focus from the University of Cambridge and a BFA in Visual Arts and Photography from the Mason Gross School of the Arts at Rutgers University. Her work has been published in Journal of Material Culture, Museum Anthropology, Practicing Anthropology, Archivaria, and Archival Science. Her book, Extinct Monsters to Deep Time: Conflict, Compromise, and the Making of Smithsonian's Fossil Halls, was recently published with Berghahn Books Museum and Collections Series.
---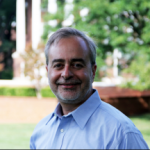 Dr. Paul Shackel
Dr. Paul Shackel joined the Department of Anthropology in 1996 after working for the National Park Service for 7-½ years. He received his Ph.D. from the State University of New York at Buffalo in 1987.
His extensive work at Harpers Ferry delves into issues of class and labor in this early industrial town. He received a 3-year NSF Research Experiences for Undergraduates award that allowed him to partner with other institutions to train undergraduates in archaeology and explore issues of race, class and ethnicity on the Illinois western frontier. The work focused on the historic town of New Philadelphia, Illinois. The development of civic engagement activities became an important part of this archaeological program. He is now working with graduate and undergraduate students on the Anthracite Heritage Project, a program that includes oral histories, documentary research, and archaeology in the anthracite region of Pennsylvania.